Case Study: ENERGEY
TJ runs ENERGEY, a solar solutions business with a focus on commercial and industrial solutions alongside domestic, retail and information solutions. Learn how TJ Transformed his Solar Business with ServCraft's Tailored job management Solution.
by Charles Freedman, CEO at ServCraft - 2023-05-19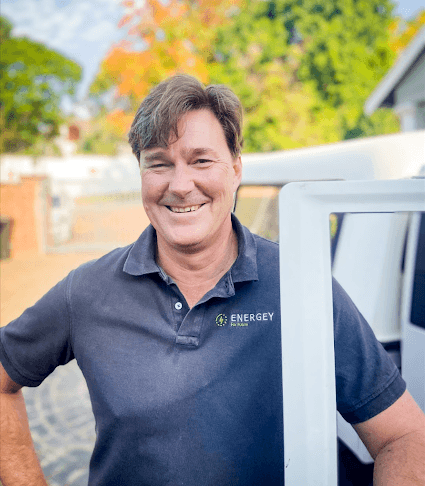 Introduction
TJ Botten runs ENERGEY, a solar solutions business with a focus on commercial and industrial solutions alongside domestic, retail and information solutions. ENERGY is a fast growing solar business with offices in Johannesburg and Cape Town. TJ was working for a technology company before he spun out his own business based on his interests in solar and renewable energy and IOT (internet of things). In 2019 he started Power Dot Data and in 2022 he started ENERGEY.
The problem
In the beginning operations were chaotic. TJ didn't know what systems and processes we needed to optimise his ways of work - especially how he managed billing. Everything was paper and email - except for the accounting software. As the teams grew he was dropping the ball constantly. He never knew which client needed to be followed up with. Jumbled emails and whatsapps were impossible to keep up with. Nothing connected ENERGEY with their clients and suppliers. Opportunities were lost. Billing was missed. It was painful and expensive. He was losing thousands of Rands a month that could have been avoided. TJ needed a job management software to join everything together - at a reasonable price of course.
Why ENERGEY chose ServCraft
TJ started looking around for job management software - initially looking at a wide range of international job management software providers. They all had bits and pieces of what he needed but couldn't find anything that fit the South African space. By chance he was doing a solar job when someone in the house suggested he looked at ServCraft's job management software. ServCrat's local South African team reached out and showed him a demo that ticked all his boxes for managing a solar installation business. TJ loved the fact that the local team understood what it was like running a solar business in South Africa - and were so committed to helping improve his operation. ServCraft's integration with Xero was also a big plus. Now TJ could integrate his financial management and operations management powering productivity and saving time. ServCraft worked with TJ and his team to design the job card and ServCraft that worked for him and his business. ServCraft's people and passion to help him with the change made a big difference to the impact ServCraft was able to make.
How ServCraft supported ENERGEY
TJ and his team were contacted by a ServCraft expert who took the time to understand the specific problems and processes in the solar installation business - as well as the experience TJ wanted his customers to have. From there they sat together and designed a ServCraft that worked for them. There wasn't too much adaptation needed. It didn't stop there. ServCraft's Implementation Coach collaborated with ENERGEY's team to design, plan and implement ServCraft across the business. This involved training the teams, testing the processes, and making sure they got the results they needed. TJ chose a date and went live. ServCraft's local team is in touch regularly with TJ - responding to questions, sharing how new features could help and providing training to TJ's growing team. The results TJ felt the impact of ServCraft's job man as soon as he switched it on across ENERGEY. Invoicing straight from ServCraft means that things only need to be captured in one system - saving TJ huge amounts of time and making sure that things don't get dropped between systems. The biggest thing for TJ is scheduling. Planning and managing what his teams are doing from one place is powerful and gives him complete control of his operations so he can manage risks before they turn into issues. TJ's customers love the notifications. Emails, SMS giving customers a view of the jobs cards and pictures make it real for his customers and really add value. Now TJs know what his customers think after every job with ServCraft's feedback function. TJ isn't losing money any more. ServCraft makes sure nothing falls through the cracks.